So unbelievably it's 2018 already and after filling ourselves up on mince pies, good cheer and celebrations,  we are back open again, Wednesday - Thursday 11-4pm, and although we will be sad to see the back of Dewi Cary's ENDING on the 13th January,  we are very excited to bring you our first exhibition of the new year, LAYERS.
LAYERS is a new exhibition, bringing together the work of the PENISULAR ARTISTS, a new collective of professional artists living and working on the Gosport peninsula in their first group show.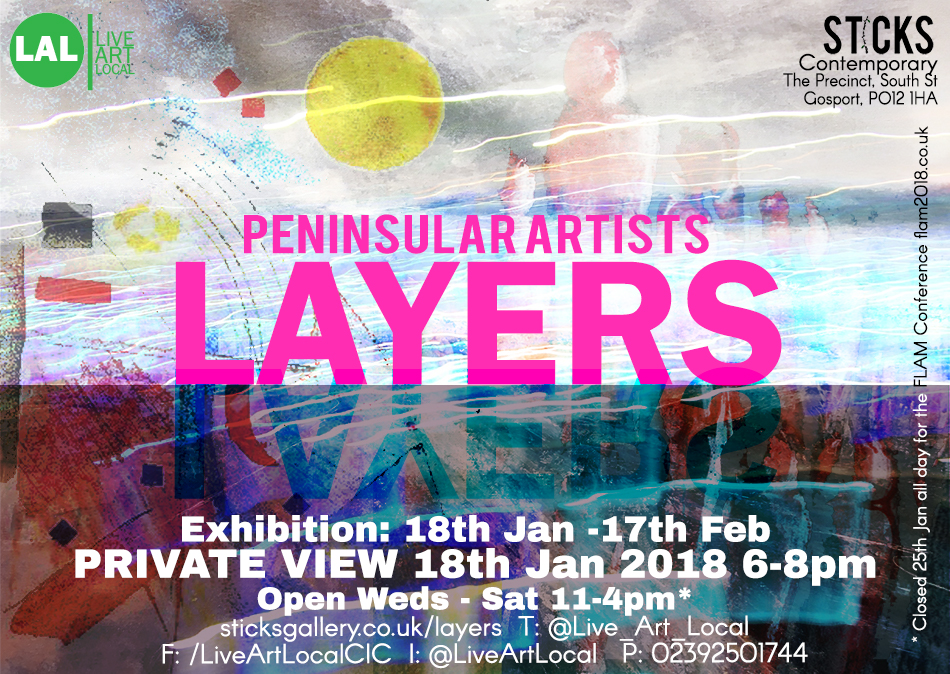 The exhibition begins with its private view on Thursday 18th January, starting at 6pm, and continues the following day from 11am.  The exhibition will run until the 17th February.
You are more than welcome to join us for the PV and we extend a warm welcome to all!