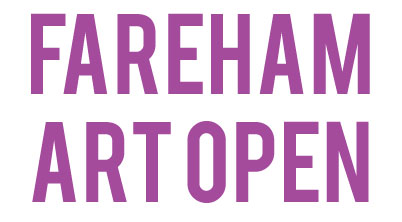 The Fareham Art Open is an annual exhibition, competition and celebration of art and artists.  The selected artists this year include performance artists, those working in film, photography, drawing, painting and those producing experimental work that challenges the very idea of what art can be.
Selected artists this year are
Andrew De Bere
Trevor Judd
Peter Davies
Mary Amos
Gemma Rustell
Peta  Lloyd
Yvone Lake
Will Philips
Lorna Jones
Peggy Cozzi
Joanna Tidey
Ron Moody
Amanda Bates
Svetlana Ochkovskaya
Sue Eves
Heather Tobias
Margaret Marks
Pagnier Stephane
Aisling Drennan
Coyan Cardenas
Alexandra Donnelly
The preview is at 5pm on Saturday 13th August and all are welcome to come and join us in this celebration and meet some of the artists.  The exhibition then runs until 10th September.