From August 8th -16th we played host to the inaugural Fareham Art Open exhibition as part of Fareham Arts Festival (run by our sister organisation Live Art Local CIC).  A new yearly art event where artists from around the UK are invited to submit works to be considered for exhibition.  After a group show for the shortlisted artists, with the help of distinguished judges, Jon Adams and Ken Devine, a winner is chosen to receive a £100 prize, trophy and a two week solo show.
The shortlisted artists for 2015 were:
Ailsa Brims
Lucy Britton
Nicola Carter
Linda Clifford
Sarah Dyble
Margaret Marks
Vania McLeod
Jill Poole
Jennifer Tipton
and
Rick Wilson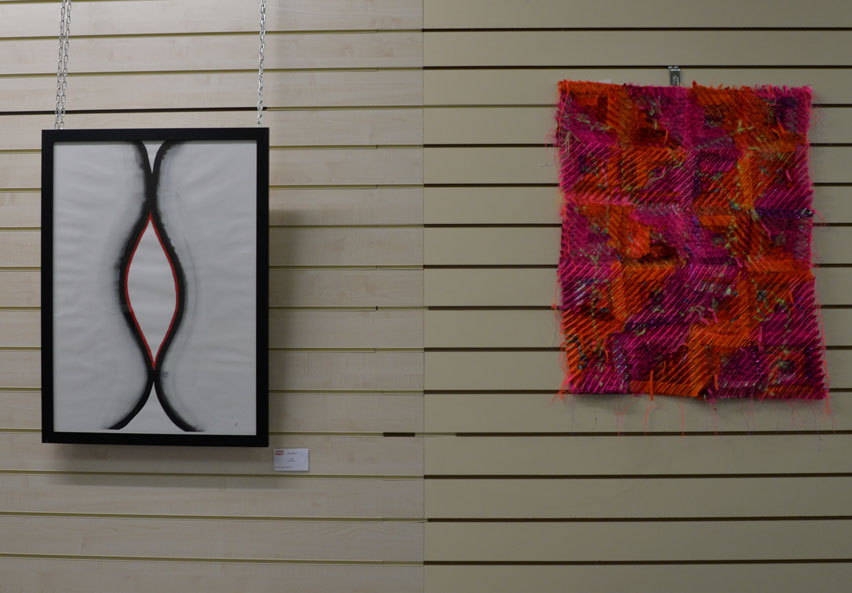 Ailsa Brims (painting) Margaret Marks (textiles)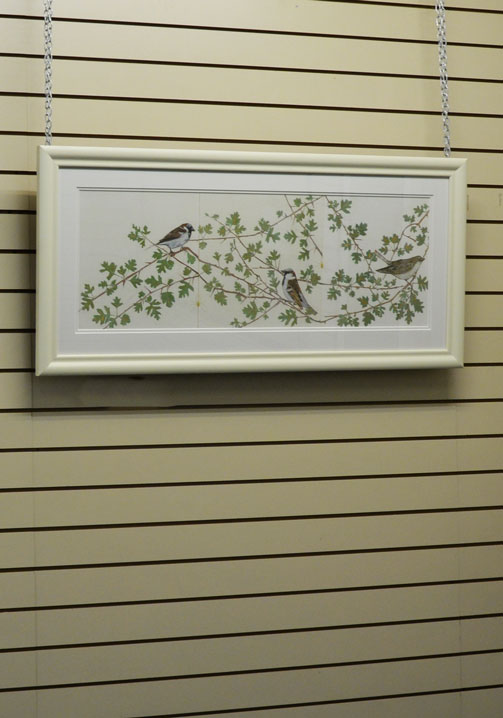 Jill Poole (from Hedgerow series)
Featuring diverse work from artists at different stages in their careers, the Fareham Art Open exhibition was a chance for art lovers to see a wide selection of vastly different work, including painting, photography, installation, printmaking and mixed media.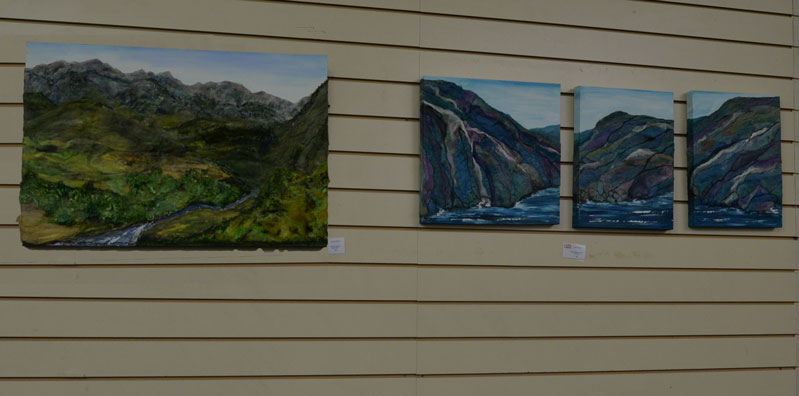 Linda Clifford (mixed media)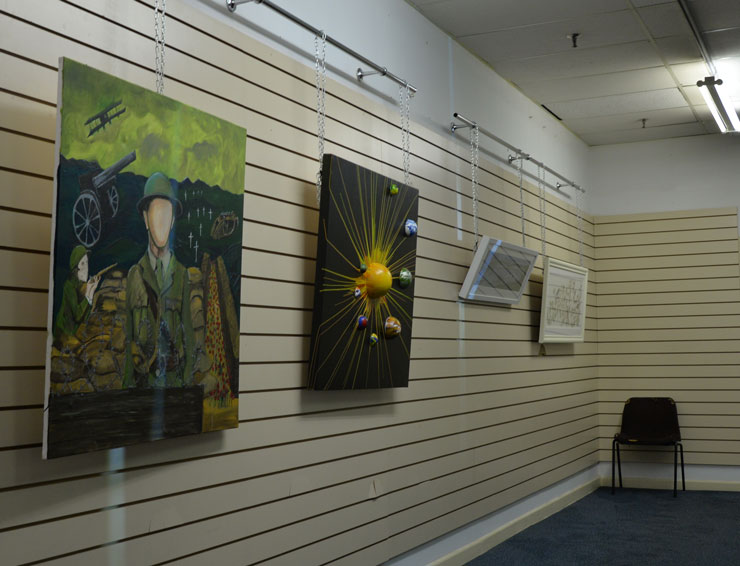 Lucy Britton (acrylic), Vania McLeod (mixed media), Jill Poole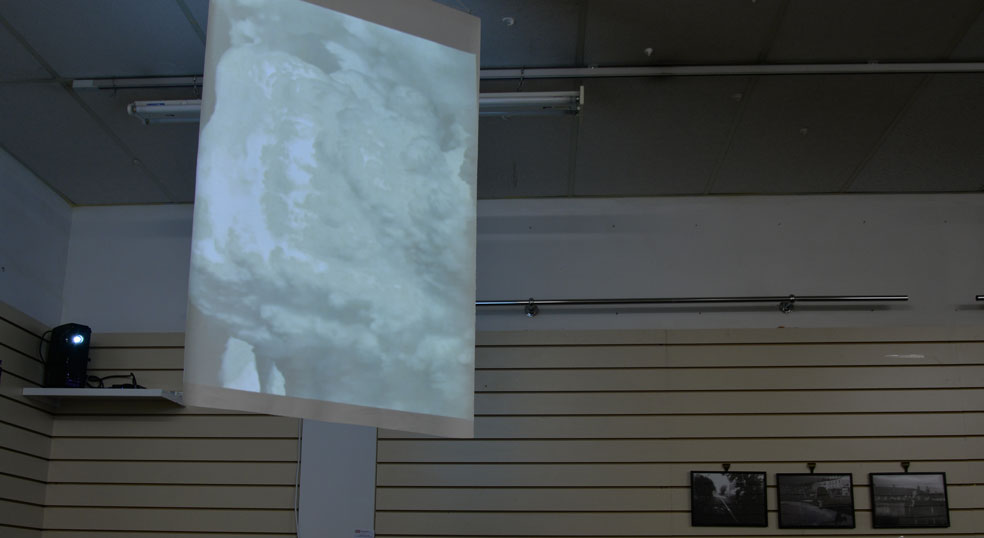 Jenny Tipton (rear projection), Nicola Carter (photographic prints)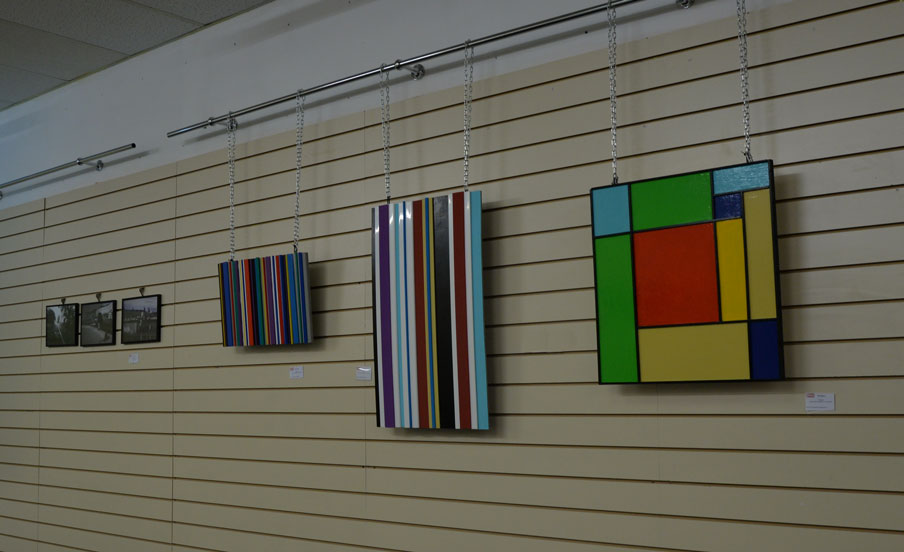 Rick Wilson (mixed media)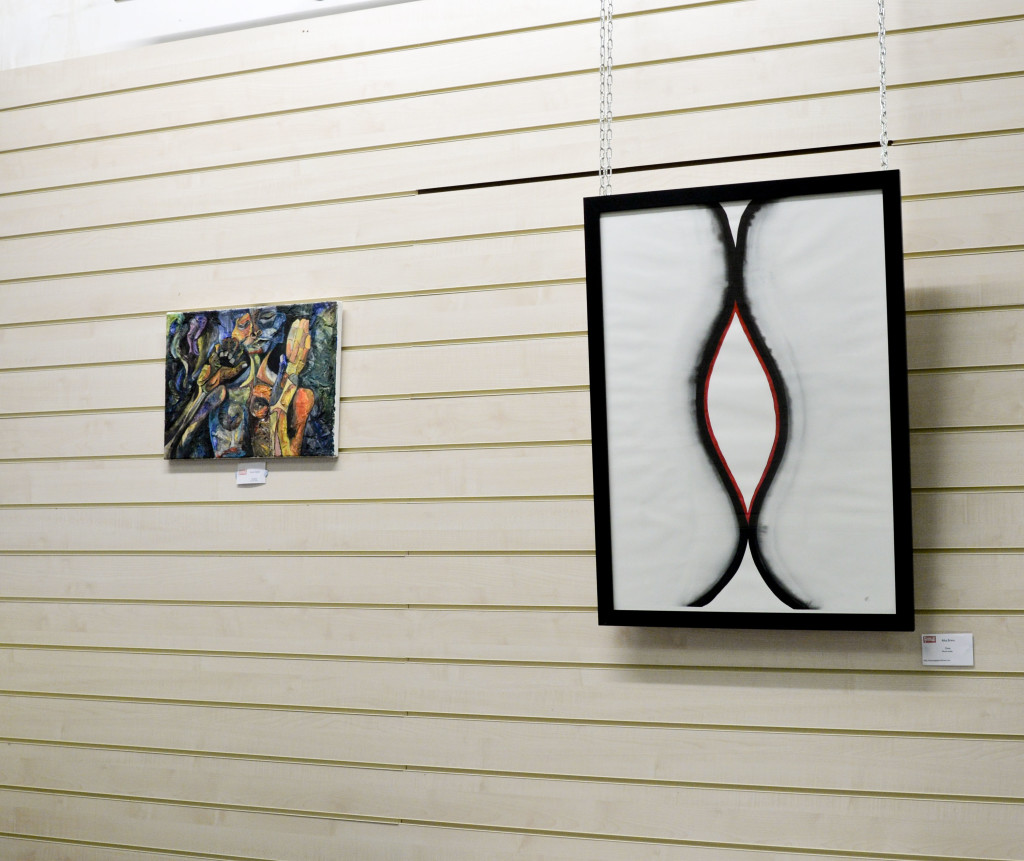 Sarah Dyble (mixed media), Ailsa Brims
The overall winner was decided as Jenny Tipton, a recent graduate of Central Saint Martin's.  Her solo show will open  on Thursday 27th August with a private view that all our open to attend.  She was the unanimous choice as the judges wanted to see what else she would go on to create on receiving the prize.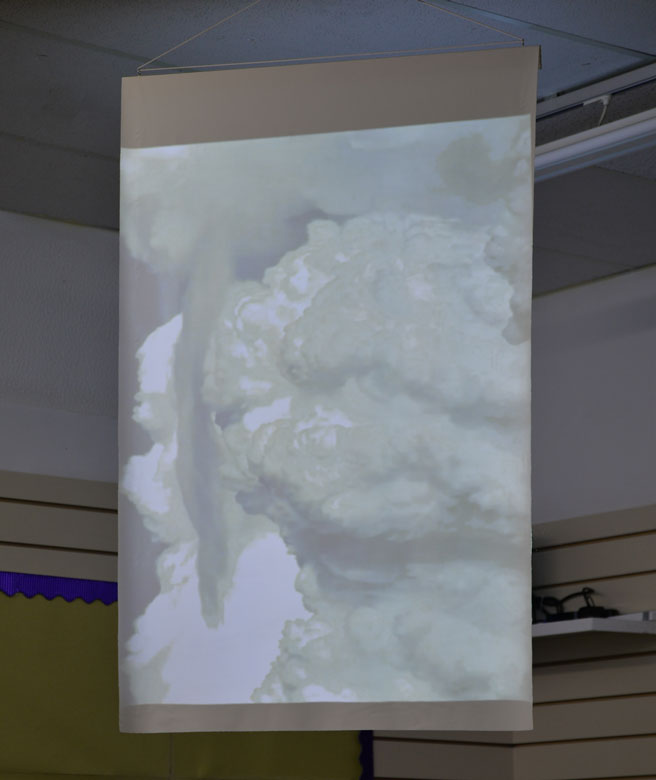 Jenny Tipton, Projecting Nature's Image