In A Room is a new large scale installation by Hampshire artist, Beth Davis-Hofbauer that explores our relationship to illness, memory and our own mortality.  It concerns the real and the imagined disease, the fear of contagion and how we relate to them and each other.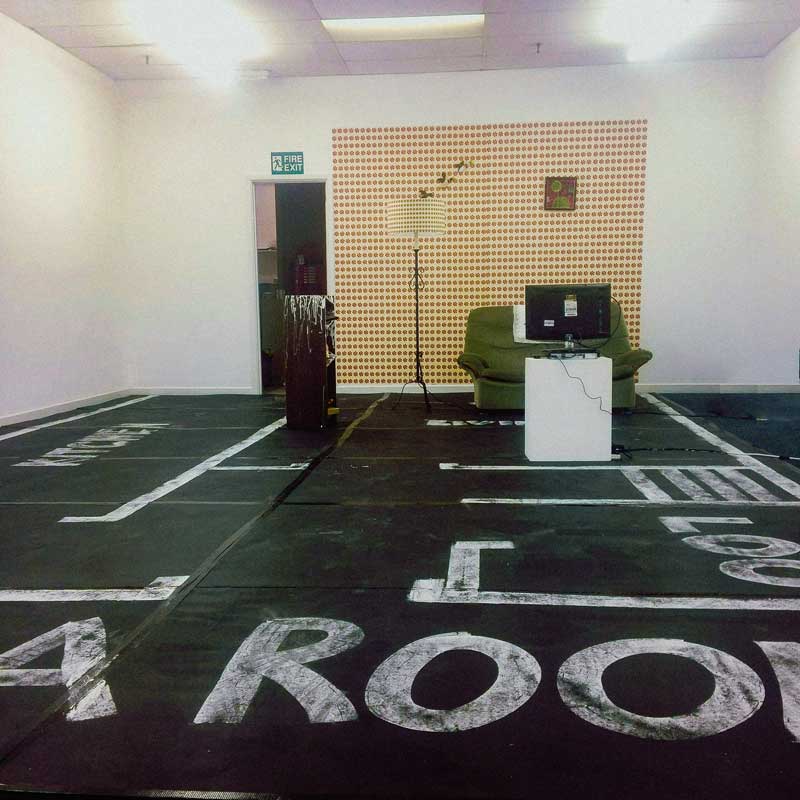 Illness is usually seen as something hidden, something that is associated with hospitals and clinical environments.  However, the reality is that most chronically ill people spend the majority of their time at home.  Illness is situated in the home and the home often becomes both the sanctuary and the prison of both the sick person and the carer.
This piece takes the form of a theatrical set with the life of the chronically ill person played out in sparse detail.  There is wallpaper and a matching lamp illustrated with repeated patterns of the Zika virus; a dementia bookcase based on the ideas of Dr Gemma Jones; deformed Beswick style ducks; textile pieces about cancer; a Braille antimacassar; needlefelted cat recovering from an operation and a film about chronic illness.
Beth Davis-Hofbauer says of her work:
"This installation is very important to me, due to my chronic health condition I spend a lot of time indoors and consumed with fears about my health.  This work is an exploration of that.  I've had people think this is a curated piece but it's not, it is all my own work and to be honest it nearly killed me to produce it.  I have restricted movement and use a wheelchair and I spent a lot of time crawling around to make this a reality; sadly this has meant that I was unable to move after finishing it and had to stay in bed.  This is the part of illness you don't see; I have become my own art, consigned to my house and a a piece of furniture!.
More images will follow