Join us at Garbos Gallery Wall for Jane Walker's solo show: City Lines.  Jane is an artist hailing from Sheffield whose beautifully intricate cityscapes reduce painting to a series of lines.  Through this she explores ideas of tension, space and the human dimension :
" Space in painting and its relationship to a human 'dimension' has always been an ongoing concern. The white lines in my work articulate space. Looking back at my work today's sense of space in painting is an unimaginable development. I have explored this by thinking of it as a move backwards to a fragmented Medieval space. The lines are brittle, my cities are under pressure. The calligraphic marks have come from drawing dense urban environments, the marks I use are a sort of shorthand for cities."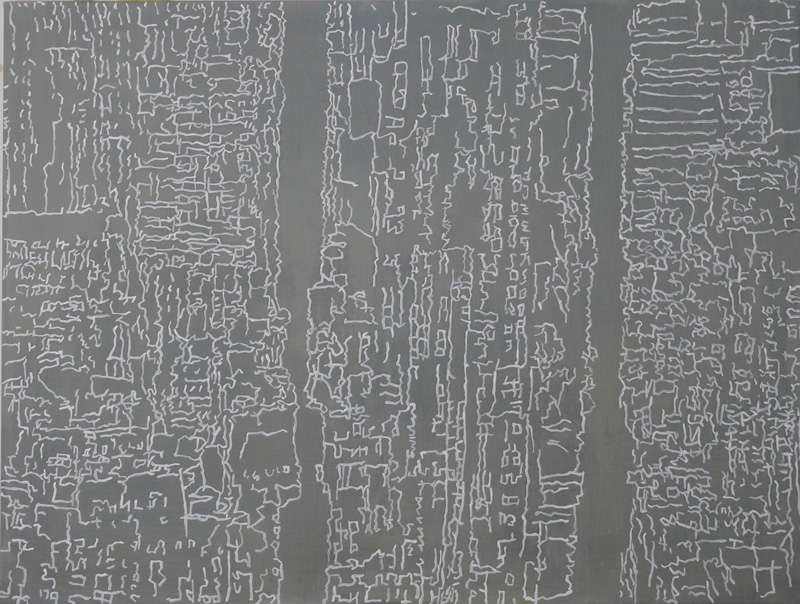 Jane's detailed art works include stitching and threads intricately worked into her pieces.  This style was born out of a residency she undertook to explore tension in lines and threads and how this relates to tension in urban surroundings.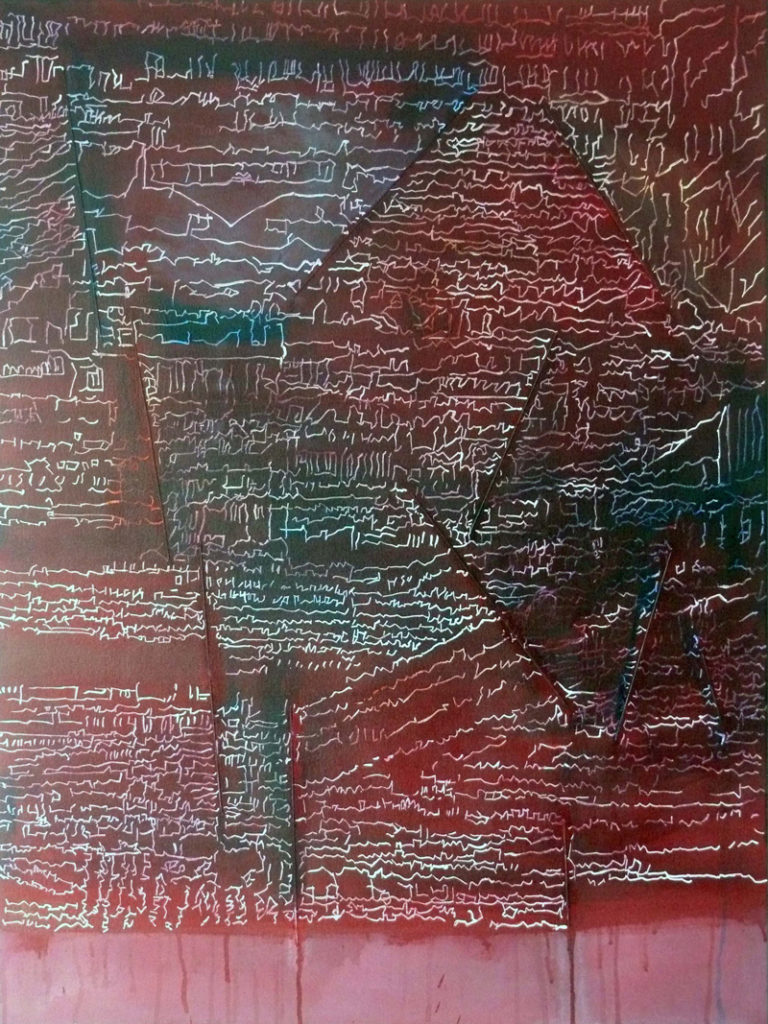 "These ideas have resurfaced and in my new work I have been placing stitches on the canvas. The threads have become part of the painting process whereas at the time of the residency I was working in textiles then painting on them."
This beautiful exhibition continues until 5th September and the pieces can be purchased via this website on our "buy art" pages.