Join us this November/December for the winner of the Fareham Art Open 2016, Lorna Jones' solo show, Stories in Stitch and Time.  Lorna is a textile artist whose work explores objects and memory.  Her solo show focuses on the particular histories of selected objects:
 I have collected objects and used found fragments of lives past and incorporated them in a collaged story.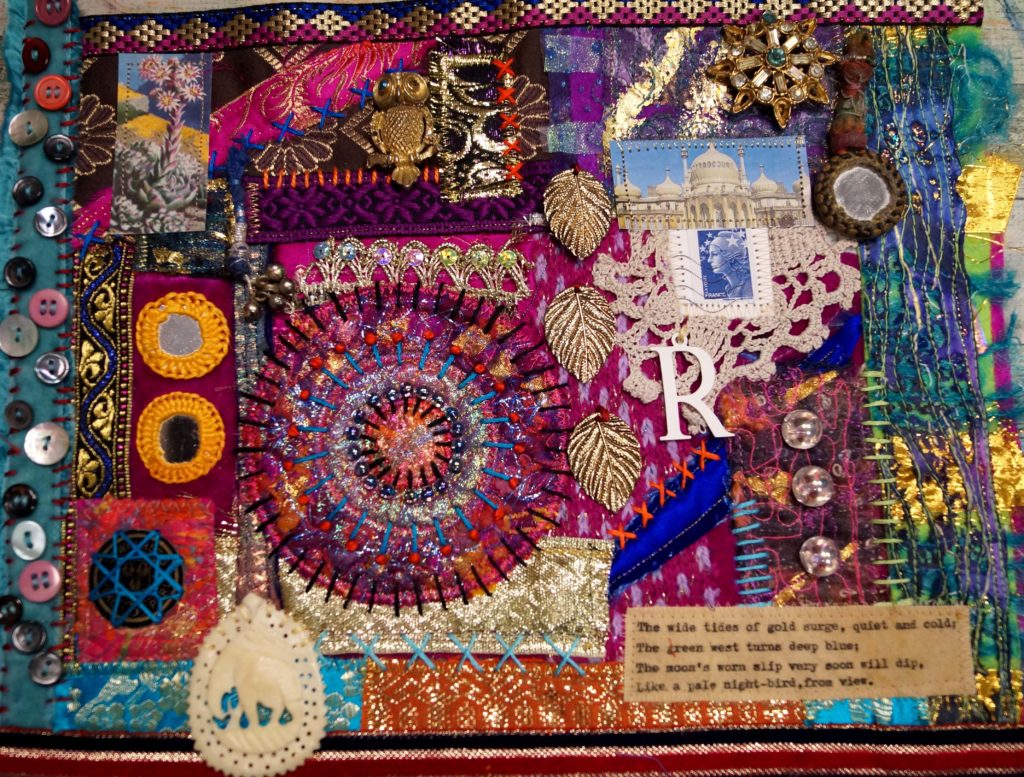 Every element of the work is constructed by hand including the backgrounds which become her  'paint' palette :
I snip and sew and mix them together in a kaleidoscope of colour and texture before I start piecing together my multi-layered story.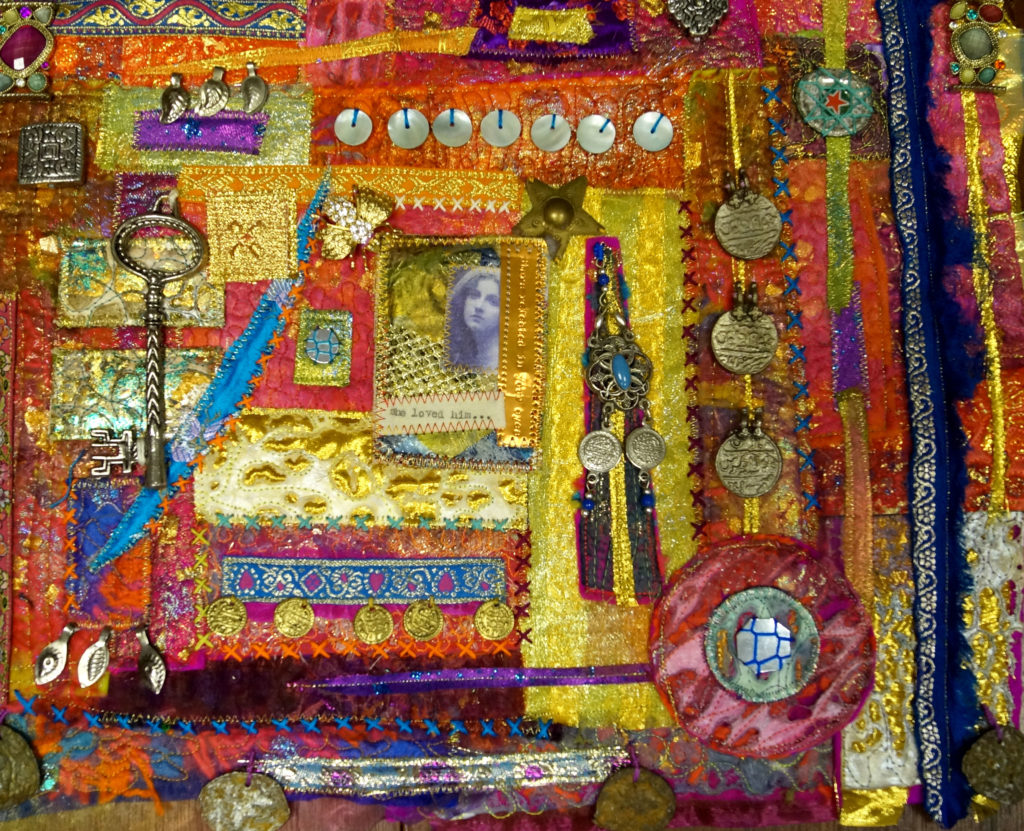 She further embellishes each piece with hand embroidery to create a cohesive feel between the distinctive elements:
 Many of my pieces have an obvious narrative but underlying this is sometimes a hidden story. There will be a personal response to each piece depending on the observers experiences.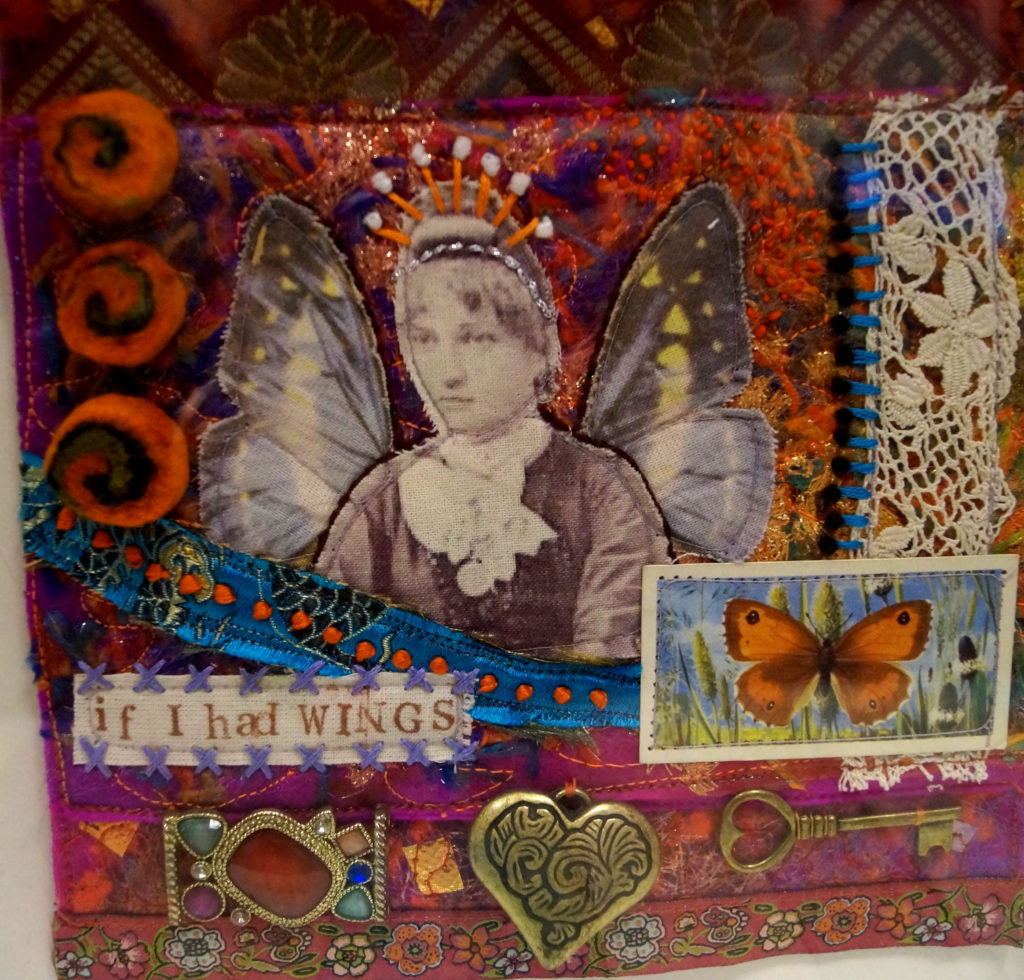 This is an ongoing theme in Lorna's work, her creations tell a story inspired by unrelated, collected 'treasures'.  Shes weaves a narrative, rich with colour and texture, pieces are held together with threads and stitch.  Every work is created organically, fusing fabrics and objects, the work telling a story without being constrained by design, changing and evolving as it is stitched.   This organic process is reflected in how each piece's meaning is not fixed and open to interpretation based on the personal memories, beliefs and values of the audience.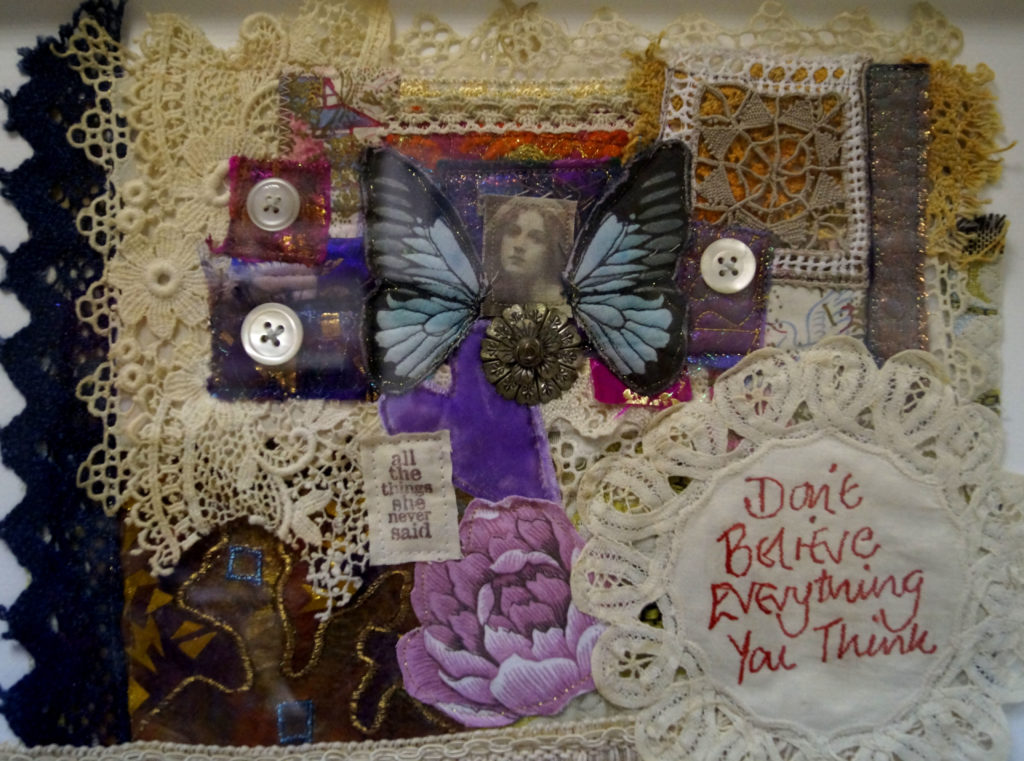 Join us every Thursday, Friday and Saturday until the 17th of December to see Lorna's work and purchase pieces from the show.