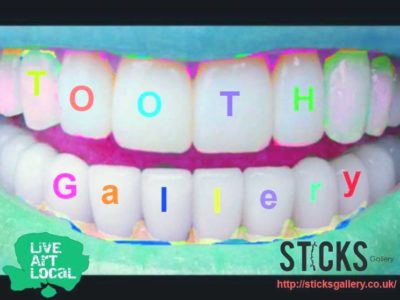 GARGLE : An exhibition of local artist including works that in some way feature the mouth. Organised as part of Live Art Local CIC's initiative to bring great art into everyday spaces. Featuring words, portraiture, and animals, the works all contain some element of the mouth, approached broadly across different mediums. The Tooth Gallery is based at Southsea Orthodontic Practice and will running quarterly exhibitions throughout the year.
See the exhibition at:  7 Victoria Rd South, Southsea PO5 2DD
Featured artists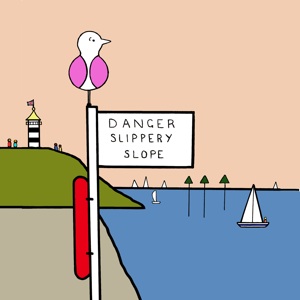 Danger Slippery Slope. 2016, print on canvas.
Lizzie Cornelius
Lizzie Cornelius's life by the sea and her skills as a photographer, have provided her with endless inspiration for her paintings and art projects. Lizzie captures the images of seaside life by deconstructing the photographic images and reconstructing paintings in her unique simple and honest style.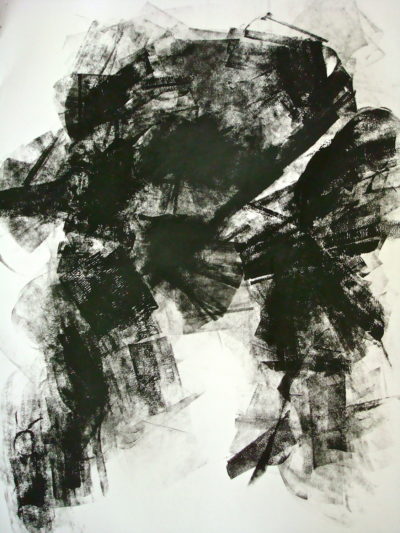 One Too Many. 2016, ink and roller.
Sue Eves
I studied at Chichester University and I work from my studio at Art Space Portsmouth. A lot of my drawings are experimental. I use a variety of mediums. 'One Too Many' was created using acrylic paint and a roller. I also use digital photography to seek out the unusual and unnoticed in the everyday. Bubbles hints at a world half glimpsed...very close to ours.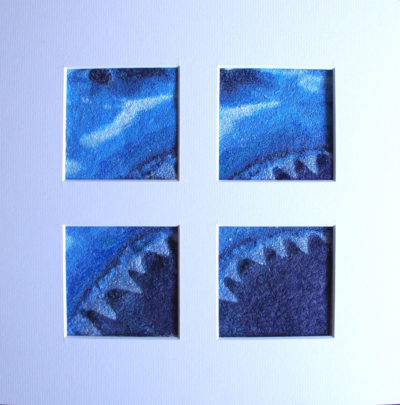 Jaws. 2016, print and stitch.
Margaret Marks
I use pattern and repetition and work both with visual layers and layers of meaning. This is my way of making sense of the chaos and cacophony of modern life and its multiplicity of concerns.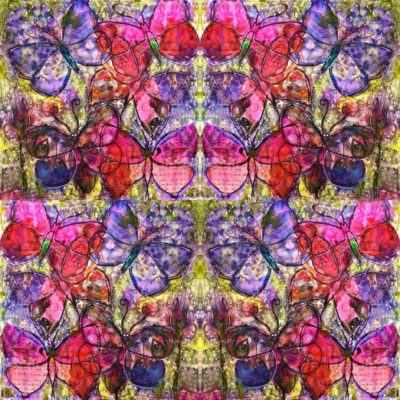 Floramora of Southsea. Giclée print .
Carrie Swinburne
I am a self taught artist living in Southsea. I dabbled in a variety of paints and crafts on and off for years working mostly in furniture decoupage till June 2015 when I started using acrylic paints. I sell some originals, giclée prints and cards and am happy to consider commissions. Member of Fire monkeys arts collective at the new Hotwalls galleries.