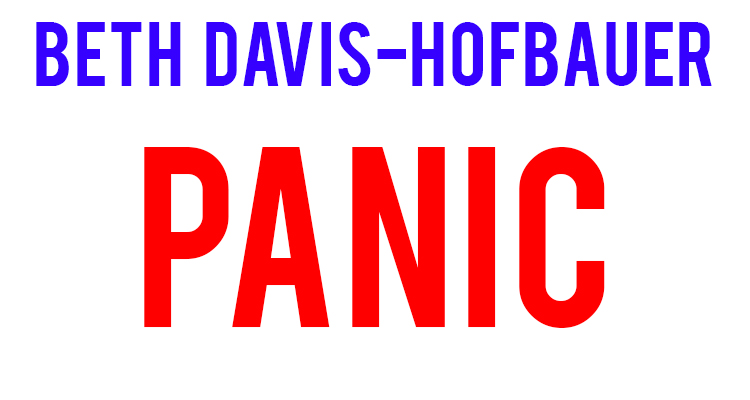 Our new exhibition is all about that familiar emotion experienced by us all at some point.  That feeling in our chest, or pit of our stomach that something terrible will happen. It often creeps up on us undetected, but sometimes the cause is obvious. It can be because we fear something or because something awful has happened. It can be a brief moment or a pervasive state of being.
This exhibition explores panic, the things which induce panic, how we explain and experience panic, and how it feels to suffer a panic attack.  The work explores the artist's own relationship with panic and asks the audience to think about how they relate to each other and the world around them. Aiming to create a sense of empathy and destigmatising how we think and talk about some of the issues that will affect us most: death, mental health, disability, and sexuality.
Artist Beth Davis-Hofbauer creates emotional work that explores the way we live and what it means to be human.  Highly conceptual, the artist aims to make us reconsider how we relate to the world around us and how we view our mental health; her work evoking a sense of empathy in the audience, and at times a sense of loss and heightened anxiety.
The work is at times uncomfortable and claustrophobic, using contemporary media in contexts they are not traditionally employed to affect the audience in new and interesting ways.
The highlight is The Panic Room a VR, sound, mixed space environment first staged at the  University of Portsmouth last year and created with assistance from their VR Lab.  Remodelled for the different space, this haunting, empathy-inducing piece is still just as affecting.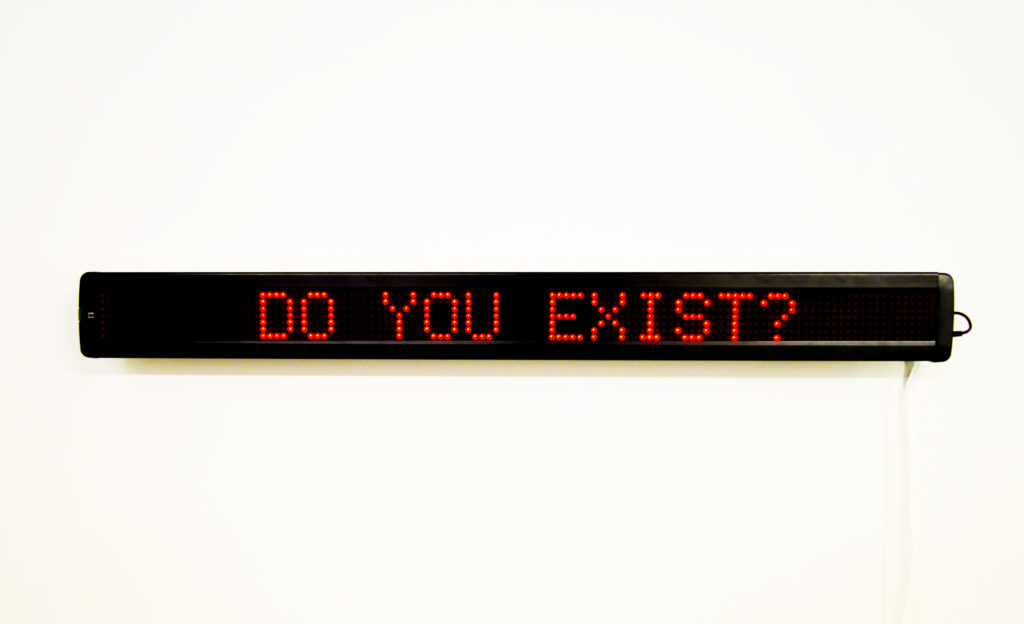 Audio Accessible Artwork