The Panic Room is a new Arts Council England supported immersive installation created by Sticks Gallery and Live Art Local CIC's Director, Beth Davis-Hofbauer.  As well as being an immersive art installation, with the aim of altering your reality for a few minutes; it does have another aim.
Beth is passionate about understanding anxiety, her own as well as other people's and she has spent the last two years exploring this fascinating subject.  Working with the University of Portsmouth's VR Lab.  Beth has created this space in the hope of increasing empathy and reducing the stigma associated with mental illness, in particular anxiety and in the process, starting a debate around the subject.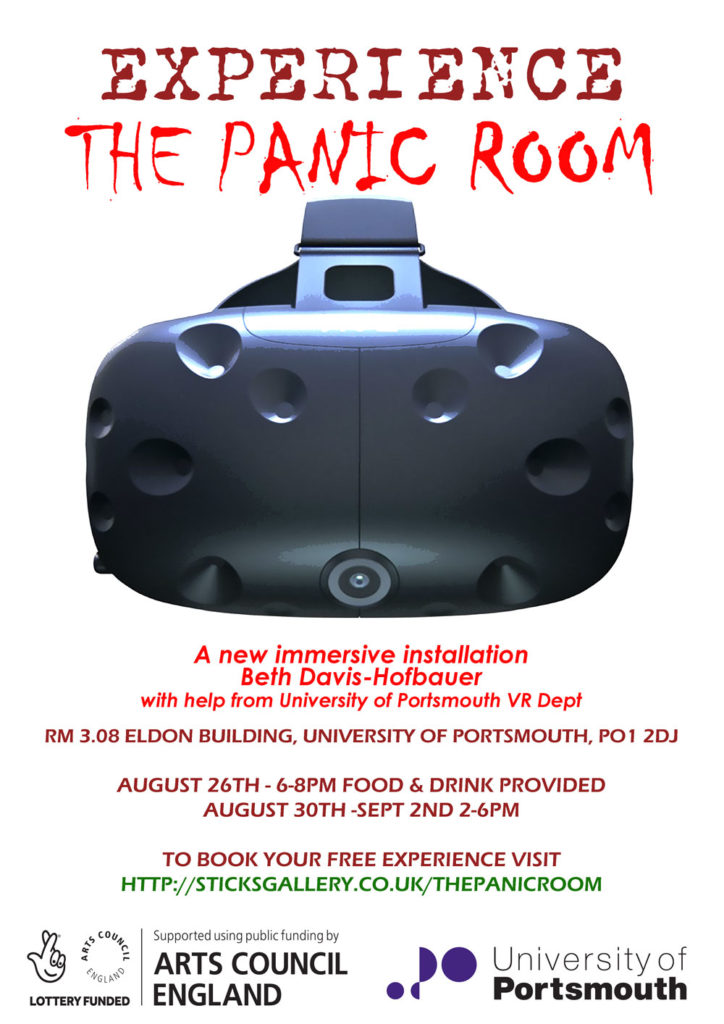 If you love film, if you love video games, if you enjoy new experiences then make sure you  take your FREE opportunity to
Visit The Panic Room and sign up for your experience now.
Due to the nature of the experience you will be asked a series of questions below; please answer them as truthfully as possible.
[vfb id=8]
The Panic Room takes place at University of Portsmouth in the last week of August/ beginning of September and will visit Sticks Gallery in February.
Once we receive your request we will be in touch to confirm your experience.  Please be aware that some of the times are no longer available; if your preferred time is no longer available we will be in touch to offer another.