Sticks has recently undergone a change and a new lick of paint, to celebrate our latest exhibition is rather aptly entitled Work in Progress.  Join us from Thursday 10th December for an exhibtion featuring the work of third year students from Portsmouth University's Contemporary Fine Art course, the show delivers a unique look at how artists develop.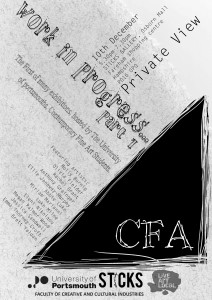 The first in a series of exhibitions that show the progression of a group of emerging artists in their final year of study, you are invited to follow their work over a period of time and through each show, witness how an idea develops and then its final realisation with the degree show held in Portsmouth and London next June.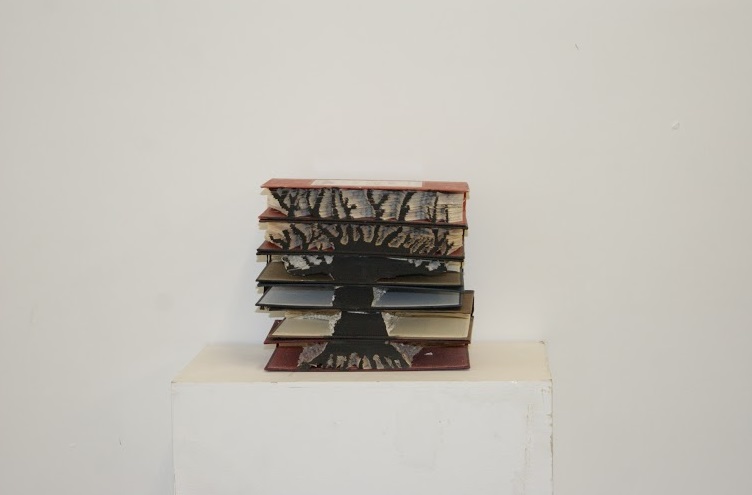 Anthony Grainger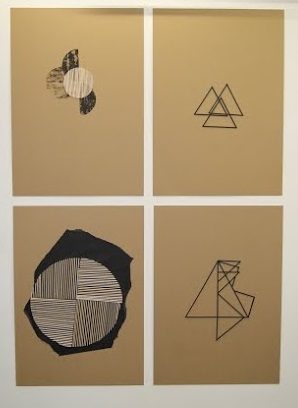 Luke Milne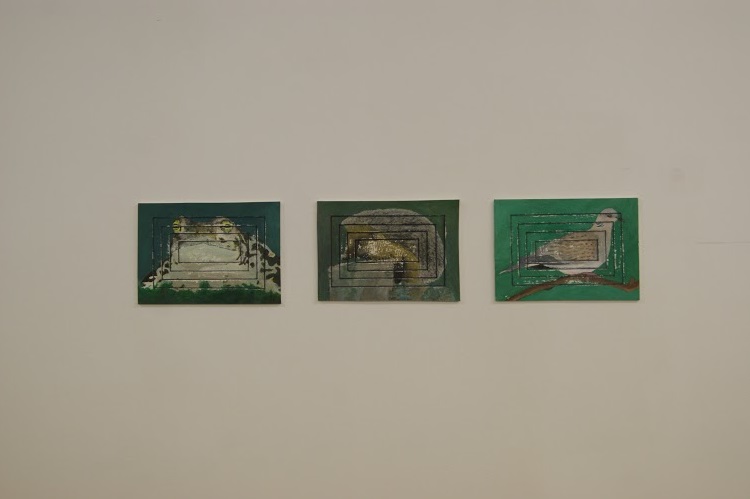 Abbie Luke
Featuring the work of:
Jessica Sandwell
Miriam Marianni
Luke Milne
Eleanor Janaway-Murphy
Brett Yalden
Emma Thorneycroft
Anthony Grainger
Olivia Fielder
Abbie Luke
Rachel Grant
Megan Palmer-Wood
Eleni Nikolauo
Molly Burnip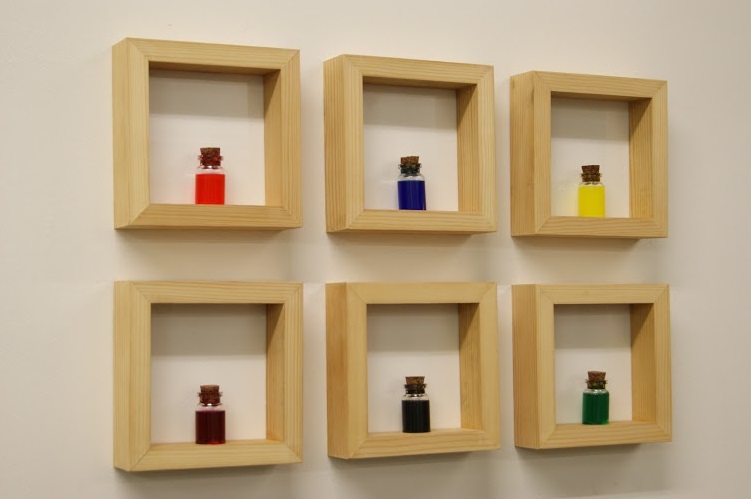 Elli Janaway-Murphy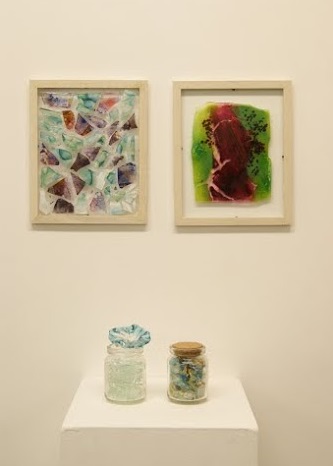 Olivia Fielder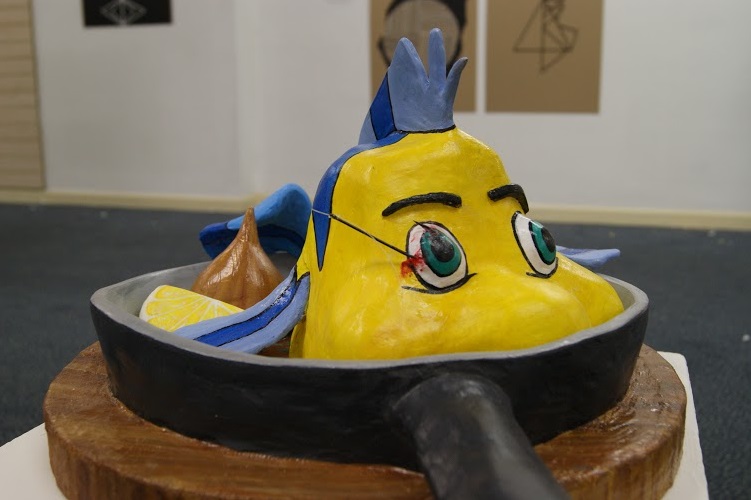 Megan Palmer-Wood
there is a variety of 2d and 3d media, including every subject matter from Disney to decay, materiality to irony, the nude, nature, geometry and everything in between; this is a powerful exhibition that explores where contemporary art is now and how it is being represented by our next generation.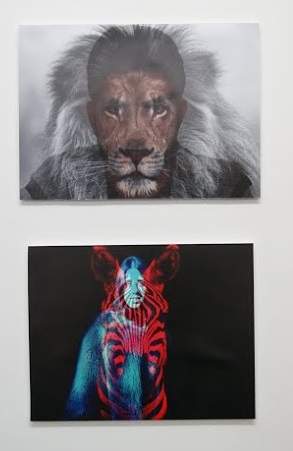 Eleni Nikalaou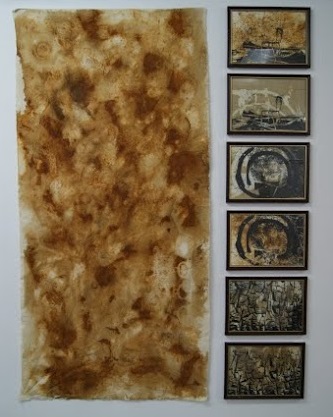 Molly Burnip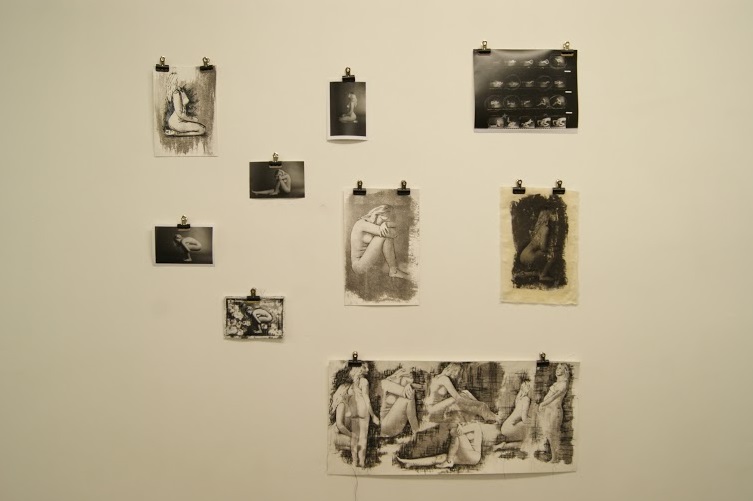 Jessica Sandwell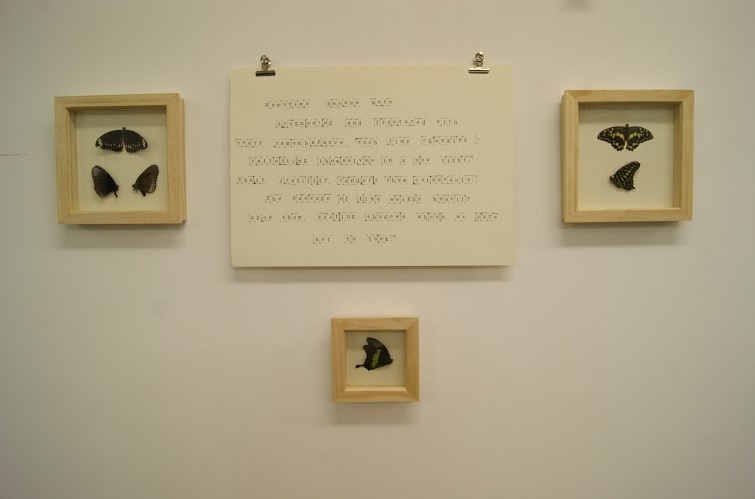 Emma Thorneycroft
Please join us on Thursday 10th December for our private view between 5:30pm-7:30pm and then visit the exhibition between Thursday - Saturday 10:30 am - 3pm until the 6th February
To keep up to date with information about this exhibition please follow us on twitter:
On Facebook:
https://www.facebook.com/FAREHAMARTSFEST/
and to find out more about CFA: Work in Progress, follow
@CFA_work on twitter