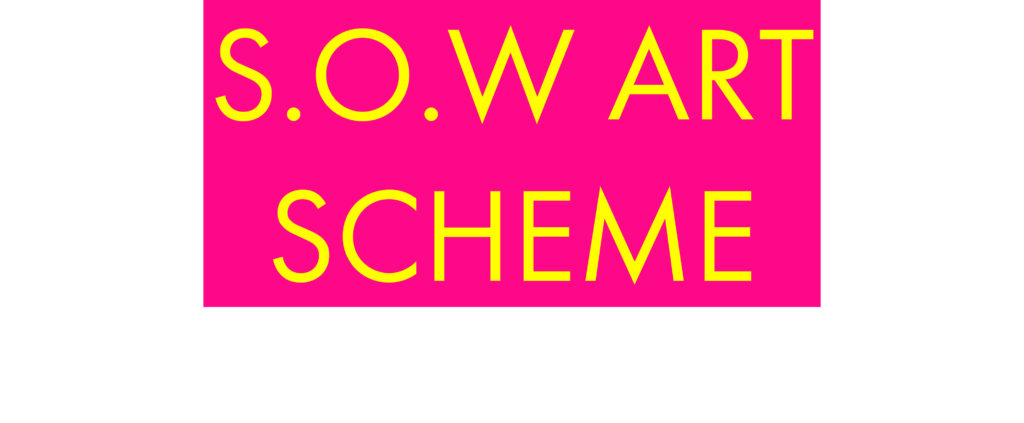 S.O.W is our wonderful new support scheme where in return for a regular donation, we will send you a new limited edition print every month from an up and coming artist and include information about that artist including an interview about their work.  The money generated from these donations then allows us to continue supporting artists and bringing the arts to everyone, irrespective of money, education or health.
In return for a regular, monthly donation of £10 (or £20 if framed) you receive in the post a new ltd ed print every month, delivered free.   This is a brilliant way to build up a collection of art and not break the bank, whilst also doing something really good for artists and for those who have limited access to participating in, or engaging with the arts.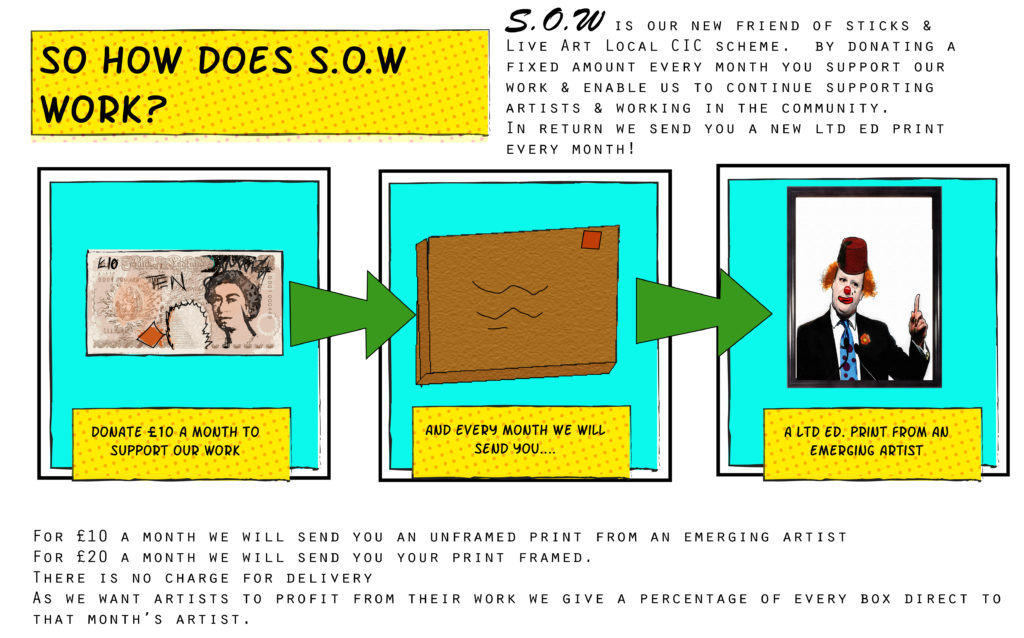 As we are passionate about supporting artists we also give a percentage of every piece of S.O.W art sent out direct to the artist, we also cover all printing costs.
So please,  join us and help people through the arts whilst helping yourself discover new and wonderful pieces of art.
FRAMED £100 Delivered