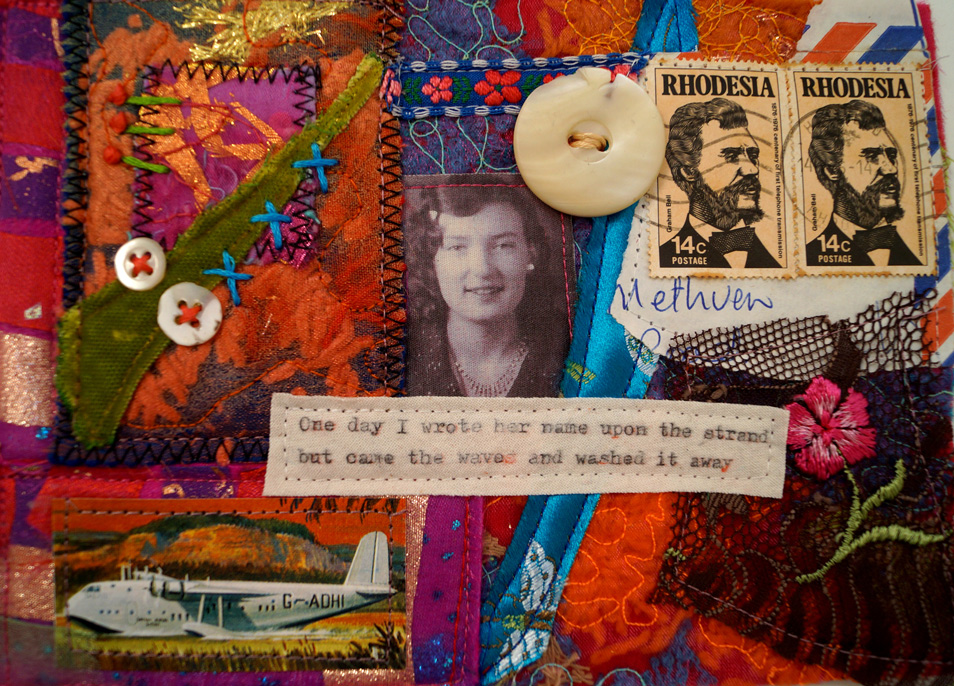 Lorna Jones
I am a full-time Textile Artist and Teacher. I originally trained as an illustrator at Swansea College of Art specialising in botanical illustration.
I have worked with fabrics and yarns from early childhood and taught Textiles and Art at a Secondary school for 10 years.
I achieved a First Class B.A. Hons Degree in Textiles in 2006 and have worked as an Artist in Residence in numerous schools and worked on Community projects with various groups
I currently teach workshops and classes through Colleges and Libraries. I am available for talks and group Textile workshops. I have a studio at West Wing Studios at The Point in Eastleigh where I also run small private workshops.